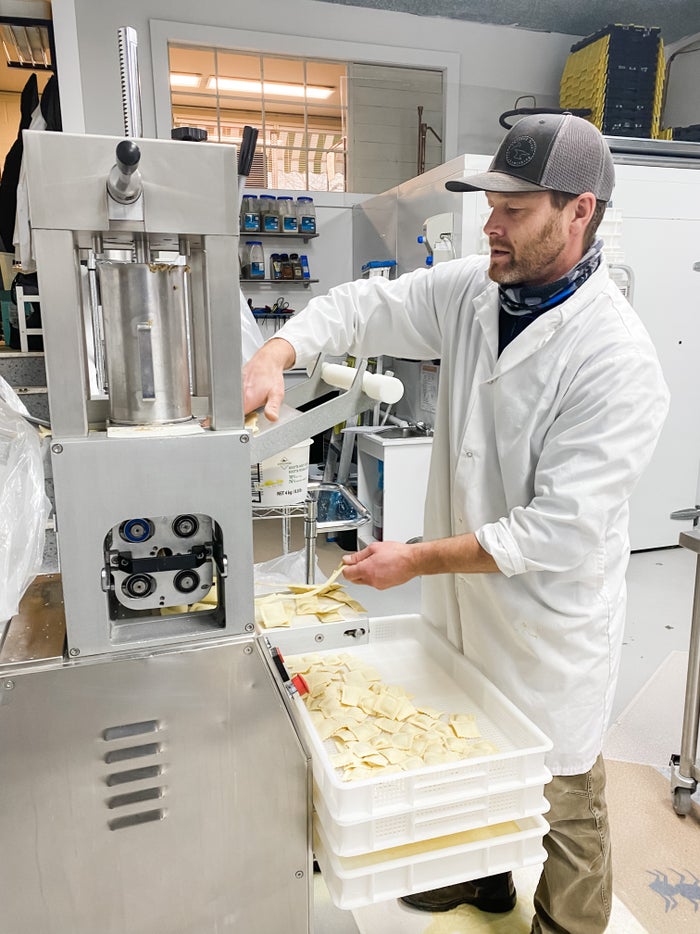 We are excited to highlight another Canmore hotspot (one of our favourites), Canmore Pasta Co.! We have quickly fallen in love with their homemade pasta & sauces - bringing a quick, easy, FRESH and totally delicious meal to our table (and yours!) in no time.  
Although newer to us - Adam MacLeod & Todd MacLeod are no strangers to to the community. They brought their food and beverage experience to town over 2 and a half years ago to continue providing the Bow Valley and beyond a savoury selection many have grown to love. 
Offering a vast array of convenient choices, these guys know how to do it up right. Choose from endless fresh pastas, a variety fresh sauces, meal kits and ever-popular pre-made dishes ("Hello" Bacon Mac & Cheese!) - perfect after a busy work day or local adventure.
Fan favourites include their pan lasagna, fresh fettuccini or wild mushroom & butternut squash ravioli. If you haven't tried their homemade Alfredo sauce, you must!
Need a specialty item? No problem.  Enjoy their #1 seller "gluten-free" gnocchi or try their quinoa macaroni.
In addition to being highly sought after by local restaurants, they proudly serve locals and visitors alike. Swing by their shop, order online or find their product at your local favourite food stops such as Rusticana, Red Gables Deli, Fergies Bakery & Convenience, Save-On Foods and seasonally at the Canmore Mountain Market.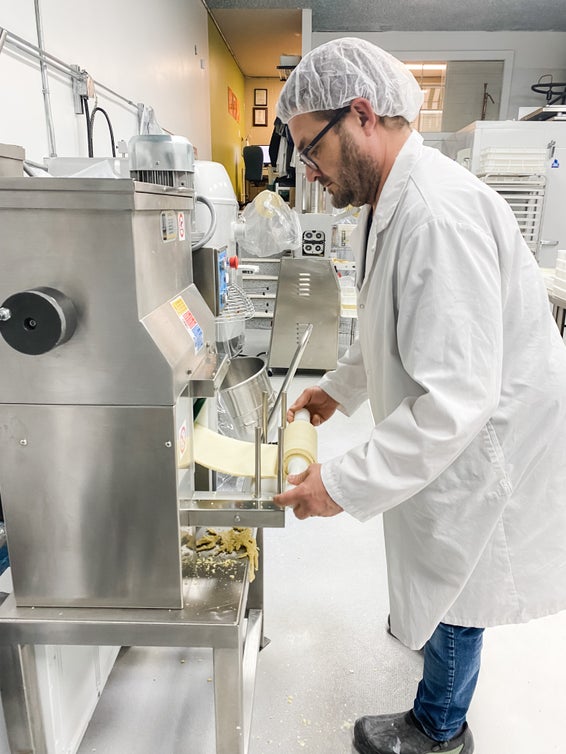 The MacLeod brothers have been generous supporters of the community through Nordic team sponsorships and are ongoing gracious contributors to CYAN, local schools and feeding the hungry hockey players of the Canmore Eagles.
Serve up one of their menu items today, you'll be glad you did! 
Here's where you can find them...
Location: #1 113 Bow Meadows Crescent
Phone: 403-678-5266
Hours: M-F 8:30-4:30pm
Email: info@canmorepasta.com
~ Brandy