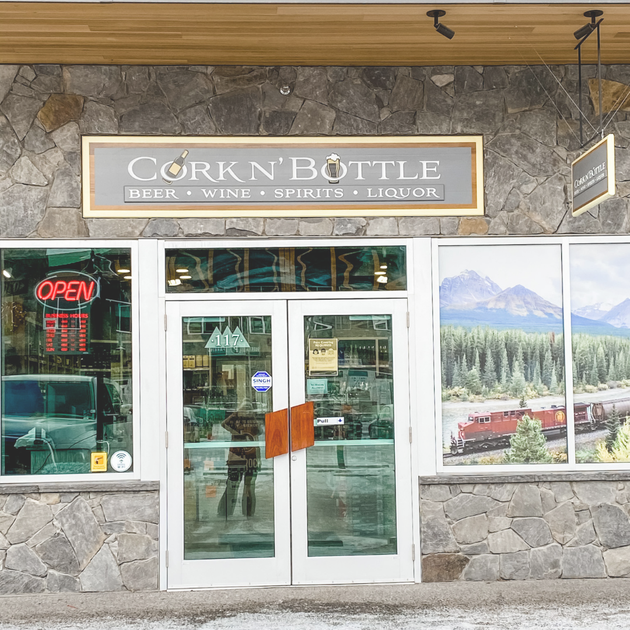 Hey Canmore! This Week's Local Business Of The Week is CORK N' BOTTLE! 
Located in the Shops Of Canmore, they are a great "go-to" for your beer, wine, spirits & liquor. They provide a generous selection of wine, whiskey, vodka, rum and more, and their customer service is top notch!
They take pride in supporting local brands including The Grizzly Paw, Canmore Brewing Co., Wildlife Distillery and others while also providing the traditional favourites. 
If you know what you like, great! But, if you need a recommendation the staff got you. They are super helpful and know their stuff.  
Be sure to swing by for your Christmas cheer & don't forget to try their top-selling local craft beer, Grizzly Paw Alpine Glow Winter Ale, today! Psst... maybe a "doorstep drop-off" for someone special would be a nice touch this "COVID" Christmas. 
Don't miss out on their holiday specials (and show them some local love) by following them on social media on
Instagram
and
Facebook
.  Check out their website and don't first to subscribe to their newsletter
here
.  
Location:
300 Old Canmore Rd, Canmore, AB T1W 2X2

1 (587) 361-2675