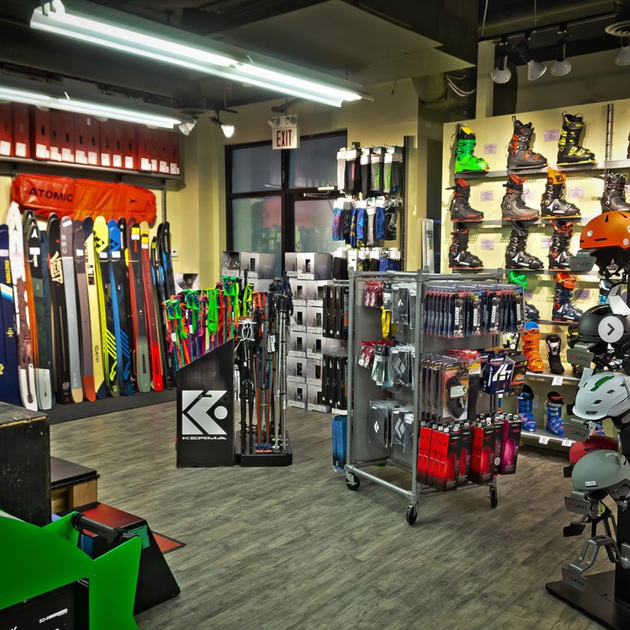 Hello Canmore! This week's Business Of The Week is Canmore's OUTSIDE BIKE & SKI! 
For all things bike & ski this winter, these guys & gals know how do it right!  Their knowledgeable, resourceful and friendly staff are ready to get you equipped & fitted just right for your adventures this winter.
While bringing their customers the widest selection of winter biking gear & accessories, they are ready to service your bikes for end-of-season tuning while providing on-going service for the winter season and beyond.
If hitting the slopes is your jam, stop by for full ski service including ski and snowboard tuning and top-notch boot fitting with the Valley's top boot fitter. 
Personally, this store has earned our business due to their stand-alone customer service. They provide a personal, one-on-one experience for each customer and truly care about meeting your individual needs.  Whether a beginner or expert, they are here to serve you, no matter your level of experience.  
It is evident that managers Paul & Eric are passionate about what they do and pride themselves on providing and happy and helpful environment and have clearly won the hearts of those local to and visiting this awesome town. 
It comes as no surprise they have won "Best Bike Shop", "Best Ski Shop" and "Best Repair/Tune Shop" for Canmore over the past several years!
If their competitive pricing, quality products and superior customer service don't have you coming back for more, Darwin & Chief will! These 2 friendly, four-legged friends are fan favourites and sure to win your heart.  
Leave it to these qualified and personable experts & stop by for your studded tires, back country equipment, used or new ski's, accessories galore, and so much more!

Location: 110-1160 Railway Avenue, Canmore
Hours: Mon - Sat 10-6pm, Sun 11-5pm
Phone: 403-675-7722